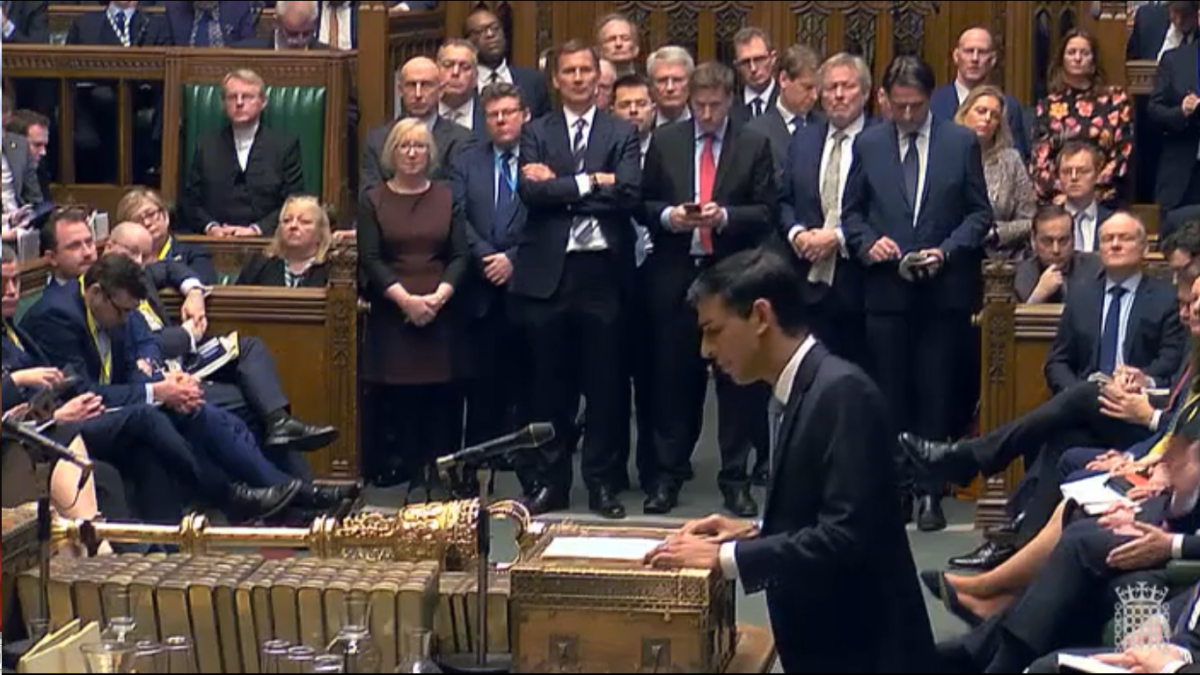 In some respects, this week's budget was an admission that austerity has failed. Yet it only provided a sticking plaster to mask a decade of cuts to public services and infrastructure. For all the talk of 'historic' investment, there was no commitment to match the £54 billion on public services and administration that the IFS say would return spending per head to 2009-10 levels. And the investment promised will not make up the £192 billion hole in infrastructure investment left by ten years of Conservative-led government.
Rather than being enabled by a strong economy, this budget takes place at a time of zero GDP growth (over the last three months), and with GDP (both overall and per capita) downgraded by 0.4% in 2020.
From a lack of statutory sick pay for 'precarious' workers, to the broken social care system and flawed universal credit rollout- the Coronavirus is exposing the weaknesses in our economy and public services. Many of the measures introduced on Wednesday are welcome, but they are insufficient if we are to meet the challenges posed by this crisis.
Beyond providing for the country's basic welfare, this budget was a chance to fundamentally change how our economy works – but that chance wasn't taken. The Conservative Government talks about levelling up, but as a Labour and Co-operative MP I know that this cannot be achieved without structural changes to the way our economy is run and distributes rewards.
For a fairer, more productive economy, this budget needed to invest in growing the co-operative sector, and creating a level playing field so that businesses who don't play by the rules can't get away with paying less than their fair share of taxes or using more than their fair share of the world's resources. An inclusive economy should be measured by how wealth and power are shared, by the voice of its workers and by the stake every community has in its success.
Nonetheless, there were some, limited, areas of progress for the co-operative sector. At last we've seen a small change which means housing co-ops will no longer have to pay unfair punitive taxes, making it easier for them to offer affordable alternatives to sky-high rents.
There was also a recognition of the problems of a lack of access to cash, and the need for more inclusive financial institutions. Beyond just recognising that these problems exist, however, we urgently need action. For many years the Cooperative Party has been campaigning for a fairer financial system, building on the work of credit unions and other financial cooperatives. Now we need support so they can play a far larger role in increasing peoples' financial resilience, especially those with limited resources.