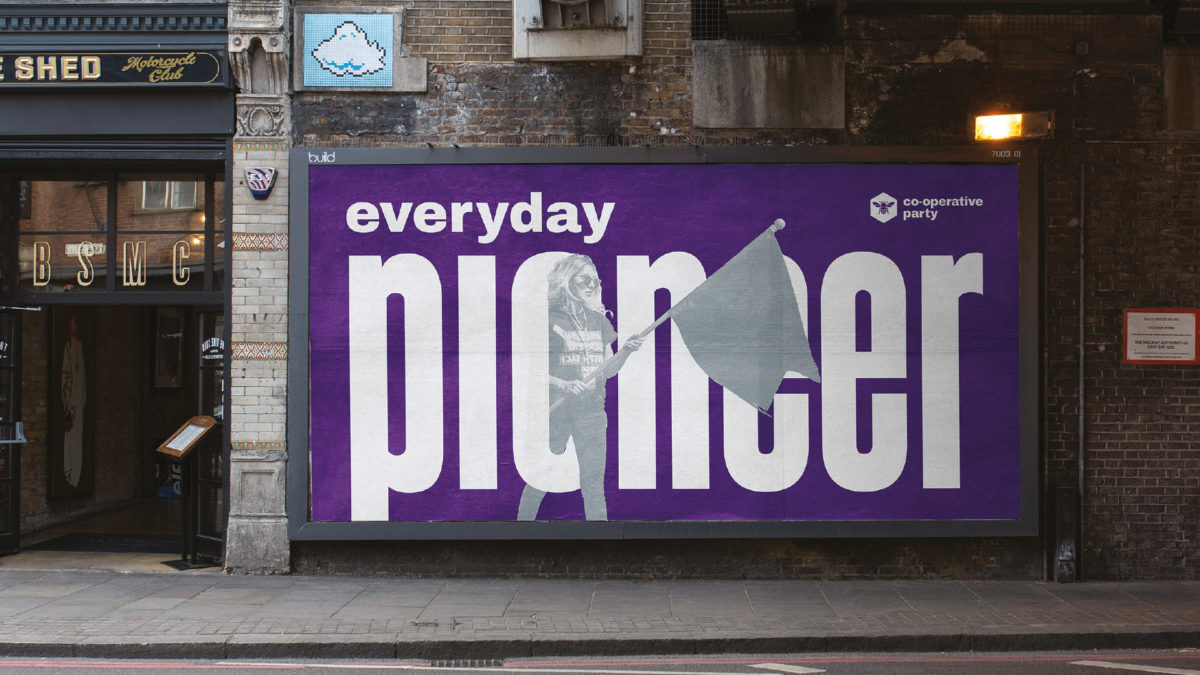 As businesses run by their staff and customers, co-operatives have always led the way in giving back to their communities. During this crisis, co-ops have consistently set an example that other businesses and even the government have since followed.
At a time when bad news feels inescapable, we wanted to share some positive stories about the amazing work co-ops are doing up and down the country – and how you can get involved.
‪🛒 Backing our #RetailHeroes as key workers
Retail workers have been on the frontline of this crisis: every day, they put their own wellbeing on the line to ensure the nation is fed. The co-operative movement fought hard to ensure that shopworkers were designated key workers, giving them the protection they need and deserve.
‪🚸 Ensuring children on free school meals don't go hungry because schools are closed
We know that for too many children, the only hot meal they will eat in a day will be the one they receive for free at school. The co-operative movement has been at the forefront of the fight for food justice, and so as soon as school closures seemed imminent, Co-op academy schools announced that children receiving free school meals would get £20 a week in food vouchers for as long as schools were closed.
Co-ops are even playing a key role in helping ensure education can continue: this week the Phone Co-op sourced 40 phones for a special educational needs school so their teachers could stay in touch with their pupils.
‪🥫 Donating to food banks and others in need
There are almost too many examples to count of co-ops making generous donations so that others don't go hungry: from cooperatively-owned pubs providing meals on wheels for locals, to retail co-ops like Central England Co-operative making a substantial donation so that FaireShare Midlands can continue delivering food packages to the most vulnerable.
You can do your bit too by donating to a food bank collection at your local co-op, or finding your nearest here.
The Co-op was the first major supermarket to announce that it would be creating jobs to help provide work for those who've lost their jobs due to the Coronavirus crisis – and their example was quickly followed by other stores. By creating 5,000 new jobs in a workplace where employees get a say and a stake in their future, the Co-op is able to help keep shelves stocked and keep more people in secure jobs.
‪🙋 Supporting our community responses and organisations
Concern for community is a key co-operative principle, and we've seen so many examples of co-operatives and co-operators getting involved in their local community response to this crisis.
Whether it's co-op members forming mutual aid groups, co-op taxi drivers offering free rides to key workers, or Co-op Member Pioneers donating countless hours of volunteering to their communities, co-operators are staying true to our values, and coming together to ensure care for the most vulnerable during this crisis.
We often talk about the "Co-operative Difference": how co-ops being different from usual businesses helps them make a difference in their communities. Never has that difference been more stark or more necessary.
We'll be working in the coming weeks to keep you up to date with all the ways you can get involved in these amazing initiatives. We have never been more proud to be the Party of the co-operative movement, and I hope you're with us.