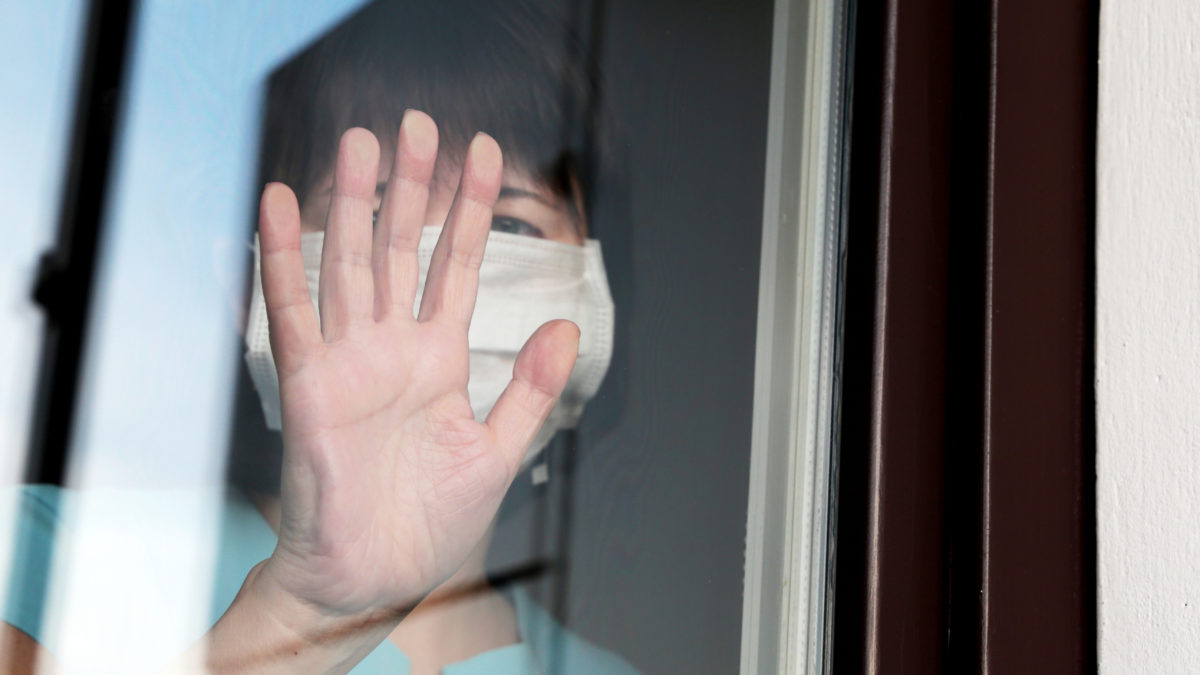 While tackling modern slavery may have dropped of many people's radar in the current Covid-19 crisis, in fact this lockdown puts victims of modern slavery at even greater risk. Current measures mean victims are even more hidden from sight and vulnerable and policing efforts are stretched with a new focus on enforcing social distancing measures.
Despite this difficult context, the UK Government's first modern slavery statement was published last week, marking five years of the Modern Slavery Act's introduction. Campaigners were concerned that the fight against modern slavery had dropped of the Government's radar – and we welcome the statement's publication. We have been campaigning for modern slavery to be better measured and reported on, in order to better tackle it, and the publication is a welcome and an important step forward.
The statement outlines what the Government has done and is seeking to do to tackle modern slavery. We can broadly welcome what has been done, whilst wanting the Government to be significantly bolder and faster in its actions. It's positive that the UK has been involved in developing an international agreement on principles with Canada, the US, Australia and New Zealand – will that necessarily translate into positive outcomes?
But it's unequivocally welcome news that one of our key asks in the Modern Slavery Charter, signed by many councils, is being adopted nationally – training for commercial teams procuring goods and services. There is also the potential for government departments to use social value considerations to encourage the private sector to take further action on modern slavery, and perhaps most encouragingly, individual Departments will from next year begin to publish their own Modern Slavery Statements. These will be signed off by the Permanent Secretary and approved by the relevant minister, offering an opportunity for much more detailed scrutiny.
Sadly, though, the timing of its publication corresponded with new statistics showing a record rise of 51% in modern slavery offences recorded by the police in a year.
These statistics show that Government still has a long way to go. The Government is still dragging its feet over taking action over companies which are not compliant with the Modern Slavery Act. The latest update doesn't promise any urgent action: "The Home Office is undertaking a compliance audit and may name and shame companies who do not take steps to become compliant."
The report contains no mention of coronavirus – unsurprising as it was compiled before the crisis hit. Yet it is difficult to see Government procurement quickly if ever returning to what has come before the virus. Domestically we've seen the application of regulation 32(2)(c) of the Public Contract Regulations 2015, which basically gives the green light for the public sector to do what it needs to do in order buy what it needs to address the crisis, and an instruction for the public sector to support suppliers where necessary. Internationally, we're seeing in real-time the limitations of previously seamlessly integrated supply chains where nation states face pandemics and (in the case of authoritarian regimes) existential crises.
Perhaps the ultimate legacy of the pandemic in terms of modern slavery and procurement will be an appreciation that what we previously thought was impossible is, with enough political will, possible.