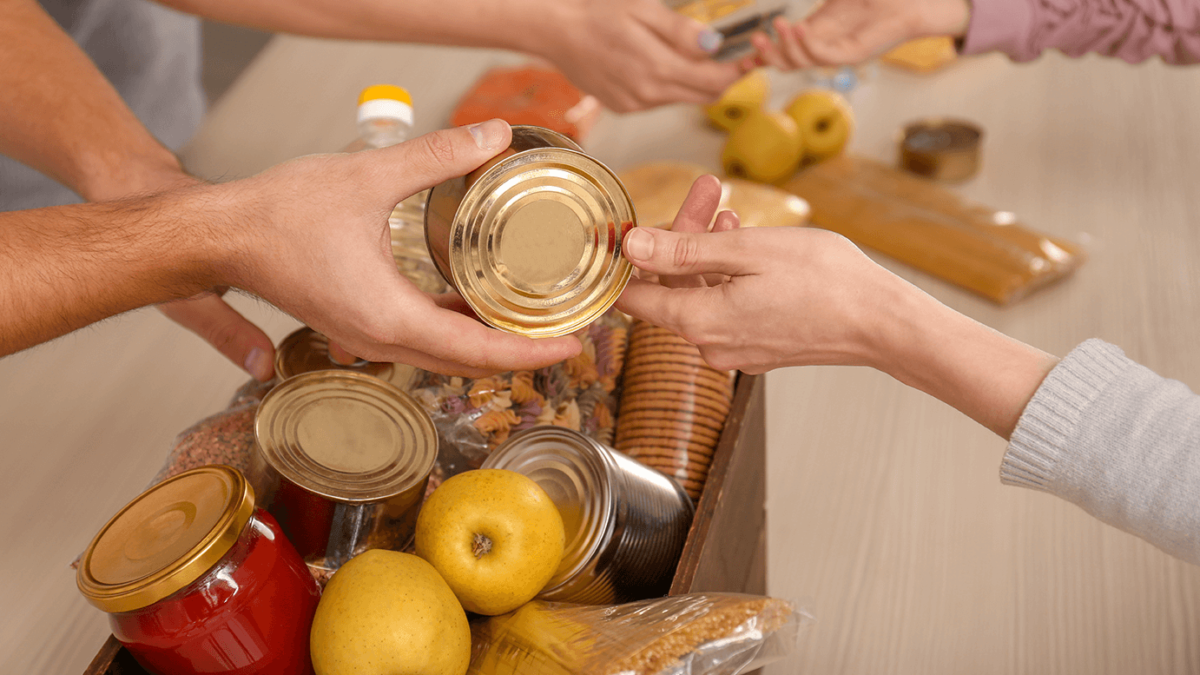 Three years ago I wrote my Masters dissertation on the government response to food poverty since 2010. People joked that this could be summed up in four words rather than 15,000: 'there isn't one'. Ministers simply refused to acknowledge the scale of the problem or that it was their welfare reforms that had driven people into destitution, despite Trussell Trust figures indicating that problems with benefits were consistently responsible for roughly two-thirds of food bank use. Demand for emergency food aid soared with the introduction of Universal Credit, rising by 52 per cent in rollout areas, according to the Trussell Trust, as opposed to 13 per cent elsewhere.
As food aid charities struggled to cope, government turned its back. But now, as food banks face a fresh onslaught because of the Coronavirus pandemic, it is clearer than ever that charity cannot do the work of the state, nor should it. It has never been sustainable for people to rely on charity in order to eat. Yet the government risks abandoning thousands more to an overburdened patchwork system of voluntary food aid. The crisis has had an immediate impact on food banks. At my local one, donations have dropped and we have lost three-quarters of our volunteers. How can the public donate food when stockpiling means they cannot buy the basics for themselves? How can those in need access a food bank when self-isolating? How will they obtain a referral voucher now agencies have shut down? Some food banks have already been forced to close; others are on the brink. Our fragile emergency food aid system is in meltdown. The thousands of people who have tried to register for Universal Credit in the last few weeks and been held in vast online queues will have nowhere to turn during the agonising wait for a payment.
The measures Rishi Sunak has announced to combat the crisis are encouraging but not enough. The 80% income guarantee won't cover workers who are not on PAYE, who have been sacked, or whose hours are reduced. Protection for the self-employed won't kick in until June and won't cover everyone. Ministers need to acknowledge that for millions, food insecurity is not a new experience but something they have endured for a very long time. The government, says Sabine Goodwin of the Independent Food Aid Network, 'is walking into an existing crisis'.
If, as Sunak rightly said, we will be 'judged by our capacity for compassion' at this time, that compassion must be extended to all those on very low incomes. This means cash transfers must be made available, and quickly, to avoid the stigma and the stopgap nature of reliance on charitable food aid. Universal Basic Income is gaining traction but there is currently no mechanism to deliver it. Two simple, rapid methods of putting money in people's pockets have been suggested instead that make use of existing mechanisms. The first, based on a proposal by Paul Spicker, is to convert the annual £12,500 tax allowance into a cash grant, paid via the HMRC. Any sum could be used, and it would reach everyone registered for tax, including the self-employed; those who do not need it can repay it later through the tax system. The second, for non-tax-payers, is Dr David Webster's suggestion that, 'despite the objections to Universal Credit, it has to be used as the only up and running system that minimises face to face contact' at this difficult time. It can, he argues, be made fit for purpose by providing an immediate initial payment and increasing the level of benefit. It must be extended to all vulnerable groups, including those with no recourse to public funds.
These two proposals would ensure that no one was left destitute. The Labour Hunger Campaign believes these measures would allow everyone the dignity of accessing food and other essentials via their own income rather than through charity. That is the benchmark of a compassionate, inclusive welfare system. If there is to be parity in the way people are treated during the Coronavirus crisis, it's the least we should expect.