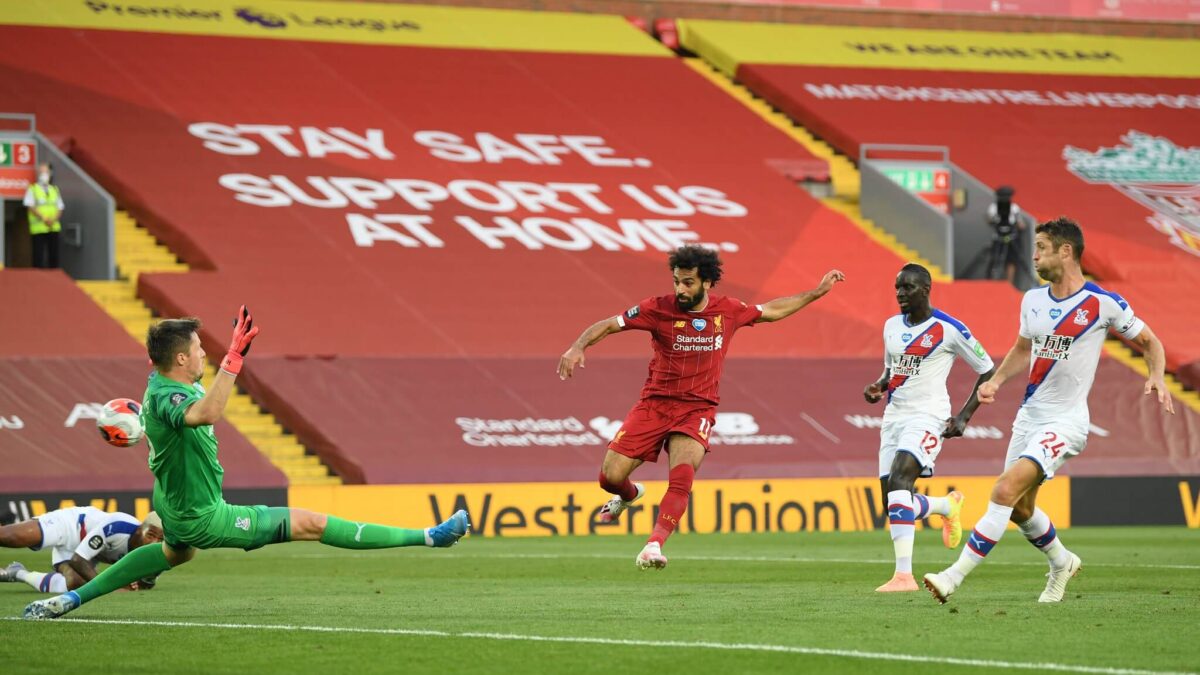 Liverpool legend Bill Shankly once joked that football is more important than life or death, but it has been the community-first attitude of current Liverpool boss Jurgen Klopp that has best summarised the response of the football community to the Covid-19 crisis. Klopp remarked in March that "If it's a choice between football and the good of the wider society, it's no contest."
But it turns out that the choice between football and societal good is a false one: football clubs right across the country – their staff, their players, and their fans – have proven what assets they are to their communities as this crisis put them under huge strain.
Clubs have offered up accommodation to essential workers and played a prominent role in coordinating community responses. Fans meanwhile have expanded incredible existing schemes like Fans Supporting Foodbanks, and also supported crucial mental health initiatives so that the many (often older) fans who rely on the social interaction and emotional outlet that a Matchday provides did not suffer from loneliness during self-isolation.
Players themselves — so often an easy target of derision for being so out of touch – have mucked in: from delivering meals to picking up supplies from pharmacies. Marcus Rashford created real change with his incredible #MakeTheUTurn campaign to expand Free School Meal provision, and many other players personally donated, volunteered and gave their all to help those most affected.
But as the immediate pressures of the COVID-19 outbreak begin to ease, football clubs all of sizes are facing a new set of challenges.
Clubs, and particularly those further down the league pyramid, are often already heavily indebted and at risk to the loss of revenues from match days, sponsorship, and broadcast income that have resulted from this crisis. Add in a toxic mix of mismanagement, financial overreach and reckless ownership – and many clubs are facing down a real test.
We saw with the sad example of Bury that the continued survival of no club is guaranteed, and it's vital action is taken to ensure that as the effects of the Covid-19 crisis on football become clear, other clubs in precarious positions don't face a similar fate. Too many clubs were left weakened headed into this crisis by poor management, and while clubs have held precariously on during the current phase of the crisis, a second wave could shutter many for good.
The current emphasis may be on a return 'back to normal' as soon as possible, but this route misses a key opportunity to learn from the actions undertaken during this crisis. Clubs have shown themselves to be true community assets; they should now be seen as such and held in that regard by the authorities who regulate the game.
Where community ownership in the past has been received as 'nice to have', now fan-owned football should be welcomed by the Football Association and governing authorities as a necessary means to safeguarding clubs and ensuring the survival of our beloved teams.
This way we can enshrine inclusive decision-making at the very core of how these clubs are run, prioritising club and community interests over extractive practices that disregard those of us who spend our hard-earned money supporting the club we love. Fans should be provided with the chance to gain a financial stake in their club and a real say in the way it is governed, with a presence on boards or the ability to appoint and remove directors.
It's no coincidence that many of the clubs who've been best placed to ride out the financial difficulty of the crisis are fan-owned. Exeter, owned by its fans' trust since its near-collapse in 2003, have credited their strong financial position despite the crisis to the careful investment decisions made by their fan-owners.
The current financial structure of football isn't just a threat to lower league teams. We've saw how the drive to restart the Premier League wasn't just driven by a desire to see football back on our screens, but a need to avoid forfeiting money from televisions rights – without which even many big-name Premier League clubs would have been in dire straits. Fan ownership shouldn't just be seen as a last-ditch option to save small clubs: the Bundesliga has long shown that you can have world-beating teams that are majority owned by their fans.
The Covid-19 crisis and its lasting economic impact may endanger the future of many clubs and the communities that depend on them. Teams right across the country have proven in this crisis how valuable they are to the communities they serve. Now is the time to give these same communities a proper stake and say in how their clubs are run, and give those clubs the best chance of overcoming the many challenges they are soon to face.