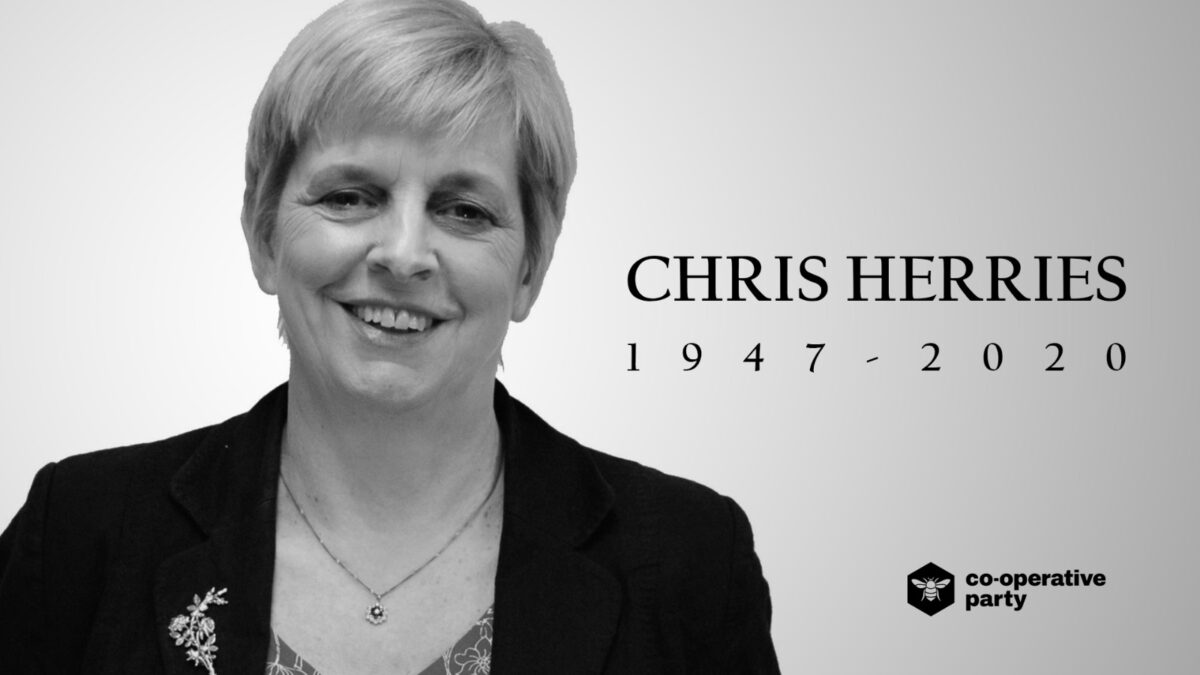 Members of the Co-operative Party, the co-operative movement and the many other friends and organisations that Chris Herries was close to will be very sorry to be hearing the terrible news about her passing.
It is incredibly unexpected and sad.
Chris was a stand out co-operator.
She contributed decades of service to the co-operative movement.
She had been the chair of the Party since the 2019 General Election, however her commitment and deep involvement goes back much further than that. In the coming days we will mark her contribution and publish tributes.
Joe Fortune, General Secretary of the Co-operative Party said:
'Chris was a remarkable co-operator. On top of the very many other aspects of her life, she dedicated many years to the Party, individual co-ops and co-op movement organisations. She was a passionate NEC member and great Chair. She leaves an enormous co-operative legacy.

'Chris was a great source of support to me and the whole staff team and I know she was that to many others as well.

'Proper tributes and ways of marking her contribution to our movement will follow, however Chris was a friend to me and I will miss our conversations greatly.'
Jim McMahon MP, Chair of the Co-operative Party Parliamentary Group said:
'Our movement is devastated at the loss of Chris Herries. Our Chair and an inspiring co-operator. A woman of character and strength, and above all else a decent person.

'We will greatly miss her dedication and warmth'
This Facebook group has also been set up for people to share memories of Chris from across her broad range of interests and activism.