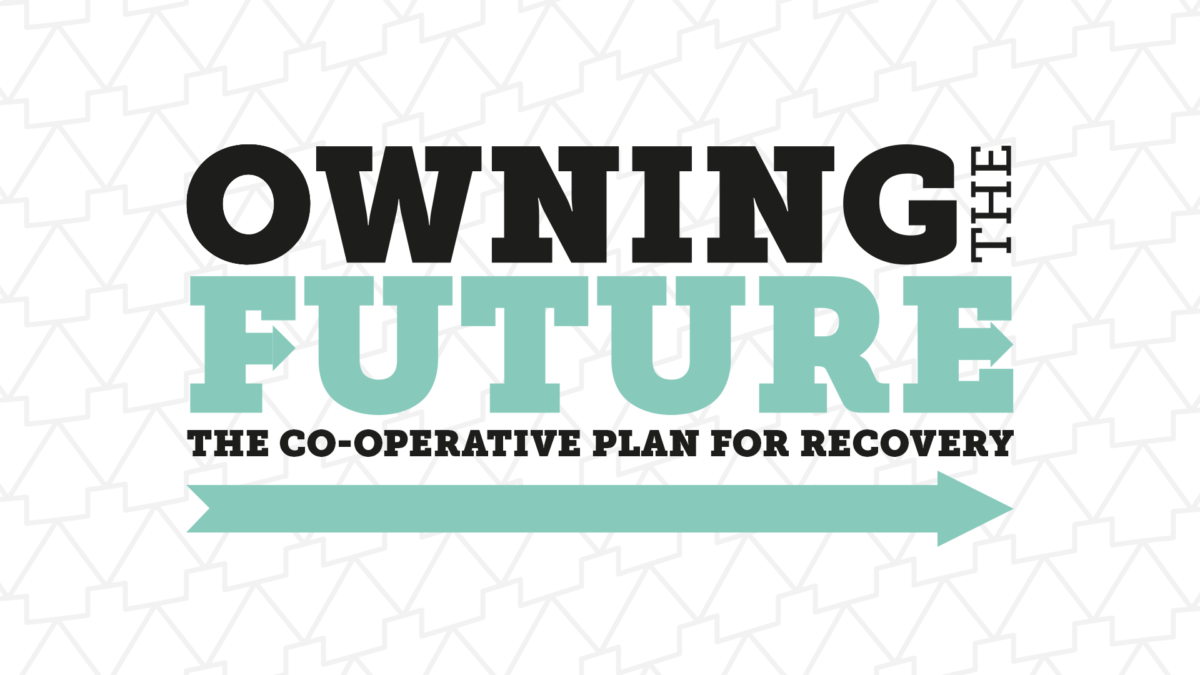 The Scottish Programme for Government will be announced today.  Over the summer the Co-operative Party has released our document Owning the Future: The Co-operative Plan for Recovery. That document sets the direction for a Scottish Co-operative plan for government.
The pandemic has made very clear a fact which co-operators knew long before we had heard of Covid-19, the economy does not work for many people in our society.
Polling for the Co-operative Party made clear that only 10% of people felt that sharing wealth fairly was given a priority in the pre-coronavirus economy but 62% feel that it should be given priority during the recovery.
In Scotland 59% of people did not feel that they had a say in the economy.  65% percent of Scots think that the economy would be fairer with more co-operatives.
It is clear that there is support for a fairer, more co-operative society.  We are calling on the Scottish Government to deliver this.  We want an economy which empowers people and encourages co-operatives.
We need a review of support for co-operatives in the Scottish economy.  Co-operative Development Scotland needs to be reviewed and needs to have its remit and resources enhanced.
It is clear that many people are fed up with public funds going to tax avoiders.  71% of people think that the economy would be fairer if we ended the use of tax havens.  Scottish Co-operative MSPs have been at the forefront of campaigns to stop public funds going to tax avoiders.  We are calling on the Scottish Government to do all that it can to make sure that tax avoiders do not profit from the rebuilding programme after the pandemic.
We want an economy where people have much more of a say. 69% of people think that when we rebuild the economy after coronavirus, we should give customers, communities, and employees much more of a say in how businesses and the economy is run.
We support more employee-ownership and we are calling for a Scottish version of the Marcora Law.  64% of people agree with us and say that employees should be allowed to buy out a business they work for if it is being put up for sale or is at risk of shutting down.
We want an economy that is responsive to the needs of our local areas.  We want the economy to work for local people.  That is why we are calling for a Community Wealth Building approach to the economy.  We should look to use the economic power of the local state, local councils, universities and colleges and the local NHS for example, to invest in jobs locally and to do business with local suppliers rather than with offshoring, tax avoiding multi-nationals.  This is the approach being pioneered in Scotland by North Ayrshire Council.
Over the last few years our MSPs have been calling for Democratic Public Ownership.  The current ScotRail franchise has failed under the SNP's watch.  ScotRail is hugely subsidised by the taxpayer it is time to create a democratically controlled ScotRail run in the interests of the passengers and workers.
Our political representatives have shown their concern for their communities by being concerned about the future of our High Streets and the future of local financial services.  We need a commitment to supporting local credit unions.  Credit Unions should be on our High Streets.
The pandemic should not blind us to the ongoing climate emergency.  Nor to the fact that it is the poorest who suffer the most during the climate emergency.  We need a co-operative green new deal.  We want to see a just transition where workers are looked after.  Our Community Wealth Building approach means that the local environmental impact will be factored into decision making.  We want to see support for community-owned renewable energy schemes across Scotland in the programme for government.
There are a couple of long-standing Scottish Co-operative Party campaigns which have been shown to be even more relevant in the pandemic.  The crisis has made clear that far too many people do not have easy access to food in our society.  The Scottish Government should support the right to food in Scots Law.  Our retail workers have been heroes during the pandemic we need to support them and say that nobody should have to face violence, threats and abuse at work and we call on the Scottish Government to support Daniel Johnson MSP's Bill against violence against retail workers.
We need a programme for government which empowers people and creates a fairer, more co-operative Scotland.