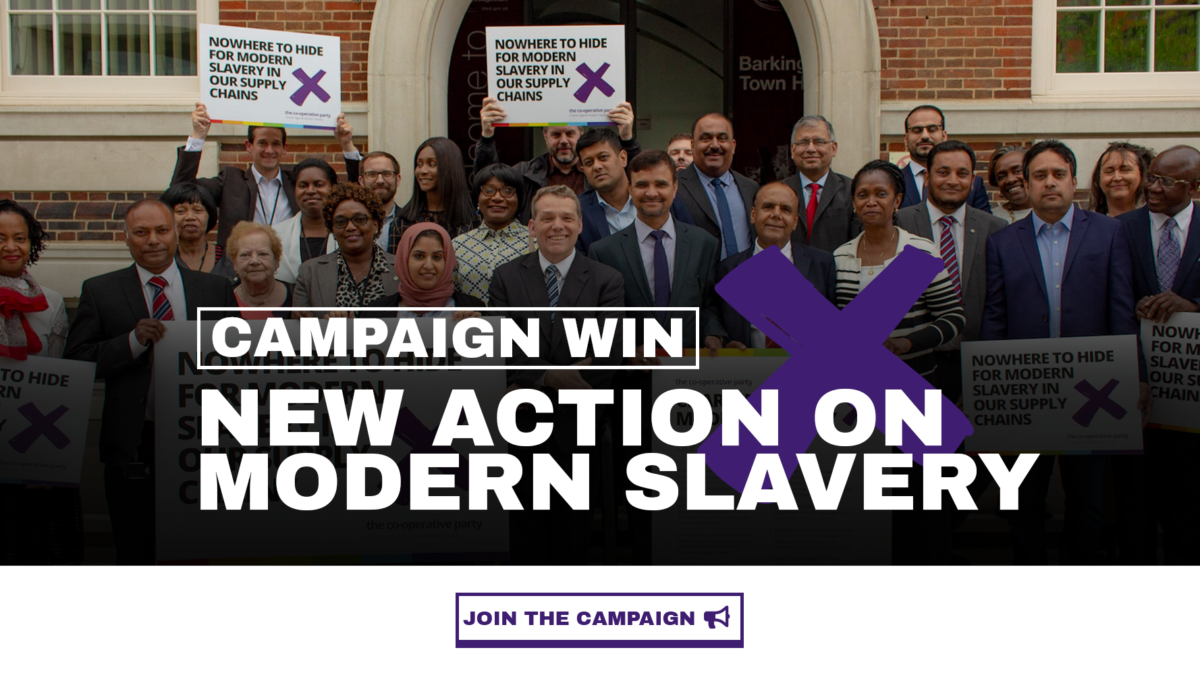 The Government announced this week that it would be extending the Modern Slavery Act to public bodies. This is at the heart of our Modern Slavery Charter, signed by hundreds of councils up and down the country, and in July 2019 Labour & Co-operative MP Alex Norris wrote to all co-operative candidates encouraging them to make their voices heard on this issue. Now, with the help of those councils campaigning on this issue and responding to the Government's consultation, this key ask in our campaign against modern slavery will become law.
Section 54 concerns transparency in supply chains, and requires commercial organisations carrying out business in the UK, with a turnover of at least £36 million, to prepare and publish a slavery and human trafficking statement for each and every financial year. By doing so, those companies have to investigate and eradicate modern slavery in their own supply chains, promoting more ethical business practices in their contractors and suppliers around the globe.
However, this clause does not apply to public bodies of an equivalent size. From the NHS to local and central government, there is no requirement for them to ensure their supply chains are free from exploitation – despite them procuring billions of pounds of goods and services each year.
Our Modern Slavery Charter sought to fill this gap – with co-operative councillors across the country getting their councils to pledge to voluntarily meet the requirements of the Act, going above and beyond to ensure their supply chains are free from the scourge of modern slavery and human trafficking.
This change to the law will bring other public bodies one step closer to being in line with the pioneering councils who signed the charter. With the news this week revealing that the NHS has been procuring PPE from factories accused of exploiting migrant workers and forcing them to endure "slave-like conditions", it is clear that this change cannot come soon enough.