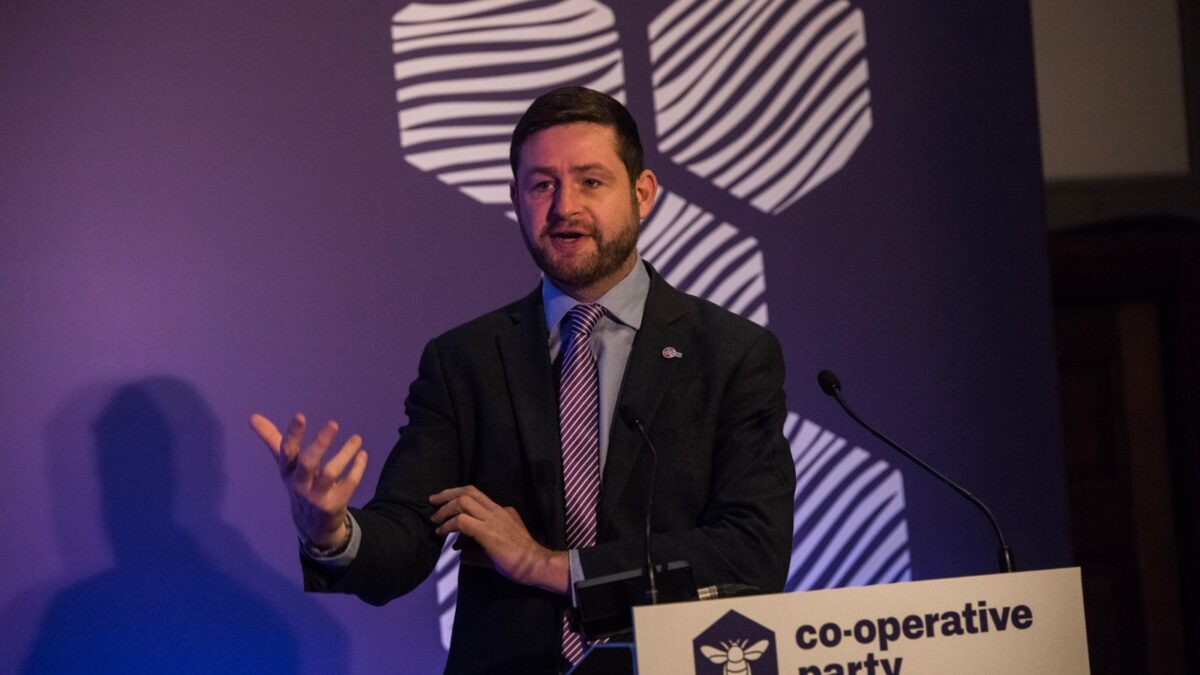 England vs Government
The England team has shown the very best of us. While the result in the end left us deflated the sense of pride, energy and commitment leaves us standing that bit taller. What followed the final was a replay; England v's Government, The Tories divisive campaign to undermine the efforts of those calling out racism was deployed to attack the solidarity and unity which is central to a thriving nation.
It was evident, not just in the longstanding actions of Boris Johnson, Priti Patel, but in the freedom given to backbench MP Natalie Elphicke who attacked Marcus Rashford, suggesting he should spend less time focusing on child poverty.
The co-operative movement is as proud of Marcus and others leading the charge for social justice as the nation is. Working with the co-op and thousands of volunteers across the country the government were forced into an embarrassing u-turn, and our kids were fed properly over half term.
The Tories must now realise the campaign to divide the nation and throw up culture war after culture war has backfired. At the end of the day there are more far minded people than selfish people.
Protection for retail workers
Much of our movement was born from co-operative retail societies who understood that working people deserved better. For generations they have served millions across the country and been at the heart of those communities. Over many years, laws have been put in place which require retail workers to enforce the law of land, whether it's the sale of restrictive items such as alcohol and tobacco, knives or fireworks.
They have also been at the frontline in dealing with shop theft and as the pandemic took hold in enforcing the wearing of face coverings. Each of those interactions provides a real risk of conflict, for no other reason than the position of trust in upholding the law we place on our retail workers.
And in return they deserve our support and protection.
Over the last week we've seen the effect of hard work here in the Co-operative Party and right across the wider co-operative movement on our important campaign to give retail workers greater protection against violence, threats and abuse as they go about their job.
Working alongside colleagues in co-op retail societies, the trade union USDAW and our sister Labour Party, we continued raising amendments previously brought forward at the Committee Stage of the Police, Crime, Sentencing and Courts Bill at the recent Report Stage.
We stood up for retail workers and forced a vote on our amendment that would have helped the new protections become law, but sadly with their majority the Government voted it down.
Despite this disappointment it was still hugely positive development. It's clear that the Government is now isolated and alone in not agreeing more must be done.
A coalition of retail workers, retailers, cross-party parliamentarians, trade unions, the Labour and Co-operative Parties, and according to our polling almost 90% of the public, think more protections are needed.
And I was delighted to see Co-operative Party members and supporters play their part, with 3,000 getting in touch with their MPs to outline their support too.
In the face of this the Government was forced to make a concession; they committed to now addressing this issue in the Bill when it comes back to the House of Lords.
This is a huge development as the first time we have had such a commitment, but we know there's still more to be done to hold the Government to this promise.
But this campaign just goes to show the strength of our Party and movement when we work together.
Channel 4
And it's so important we continue to do so on the other issues we know we have the answers to.
Whether it's addressing the potential sale of Channel 4 which we have done in brilliant numbers recently and offering an alternative, for instance, we know we can make a huge difference.
So it's exactly what we need to do with the Party's new campaign on high streets, which I'm happy to see launched and offering the practical solutions to the many problems our local town centres face.
When it comes to our ailing high streets, it's so important we have transparency over who owns them, a tax system fit for purpose that doesn't benefit online sales at the expense of bricks and mortar shops, properly devolved and adequate funding that gives communities the support they need, and local people with a proper say and stake in their town centres.
I encourage everyone to get involved and do what they can to put our co-operative principles into practice to tackle these issues.
And much like our ideas, I know our Party has the people to make a difference, too.
Chris Herries Mentoring Scheme
That's why I'm delighted that we have recently launched our Chris Herries Mentoring Scheme, established in the memory of our dear friend, colleague, and the former Chair of our Party.
Chris was passionate about supporting gender equality and empowering women, particularly those from underrepresented backgrounds and communities. In that spirit, the Scheme will empower women from diverse groups to develop their skills through one-to-one mentoring with exceptional women from across our movement.
Our Party has long prided itself on putting our principles into action, and in Chris' memory we will continue to do so by addressing the many additional barriers too many women face in taking part in political life, and helping them become active members of our Party, movement, and their communities.
I wholeheartedly encourage applications to this fantastic scheme I'm delighted we're able to launch.